Newmar Centurion III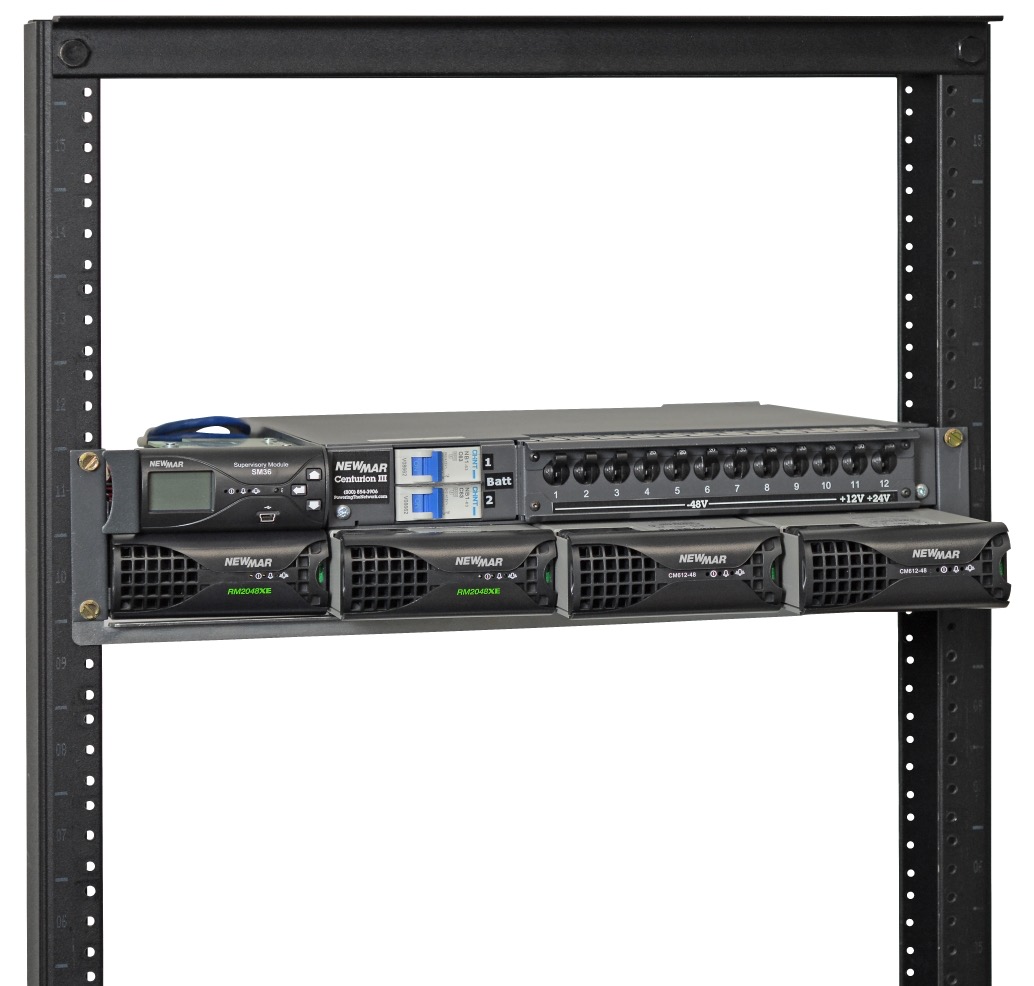 Microwave telecom sites often incorporate addi- tional LMR and SCADA equipment requiring 12 and 24 volt power. The new Centurion lll is the perfect platform to supply all three voltages, 12, 24, and 48v! Two-Way Dealers, Public Safety agencies and Utilities are deploying this unit
to mesh the power needs of their microwave systems with the voltages of LMR systems like DMR, Simulcast, Kenwood Nextedge, and Moto Turbo networks.
The Centurion lll is a fully integrated power solution for these hybrid applications, integrat- ing DC-DC Converters (12 or 24-volt) with the 48-volt rectifiers – all managed by a digital controller that monitors all outputs. The system is packaged in a one rack shelf installation, in a space saving 2 RU (3.5") chassis.
Centurion lll power detail:
Two 48 volt power bays that accept 2000 watt modular rectifiers.

Two additional power bays that accommodate DC converter modules producing 12 or 24 volts. (12 volt puts out 30 amps and 24 volt puts out 25 amps)

All outputs can be used to power loads directly as well as charge standby batteries via a temperature compensated circuit.

Distribution circuit breakers for all outputs: 10 each for the 48 volt, one each for the 12 and 24 volt outputs (two total) and two master disconnect breakers for the 48 volt battery banks.

All breakers feature tripped breaker alarms. - Low Voltage disconnect protects the batteries from extreme discharge in the event of a prolonged utility power outage.

Controller includes 6 digital inputs which can be configured for door, smoke, alarms, etc.
Great features, shipped "site ready", and excellent value! Consider this Newmar unit for your next site build or upgrade!
Give Primus a call to discuss your multi-voltage site power needs and let us show you all the capabilities the Centurion lll can offer!
- contributed by Gerry Fritzke