NEW! FBR-COIL-S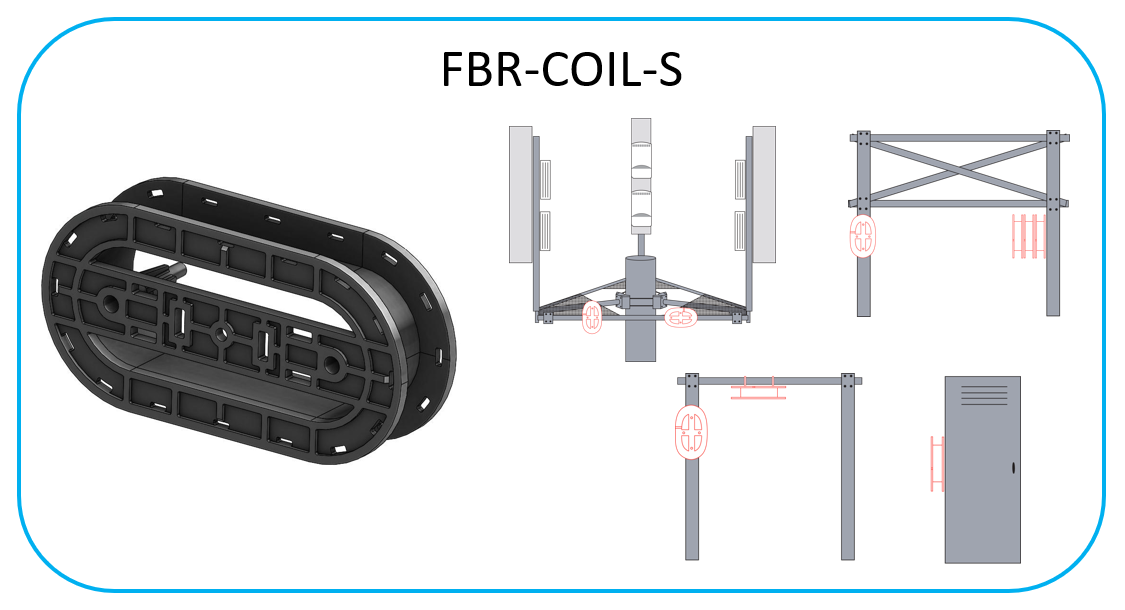 We are pleased to announce that we can take orders now for FBR-COIL-S. This new Excess Fiber Management device neatly, safely, and securely stores up to 5 meters of excess fiber cable, and offers an opportunity to replace typical metal ìslack boxesî. FBR-COIL-S is perfect for managing excess fiber cable in CRAN or Macro Site applications, with integral mounting points, facilitating mounting to tower top or tower bottom support structures, as well as equipment cabinet, shelters, and underground fiber enclosures (hand holes).
Why it Matters
FBR-COIL-S is a polymer excess fiber management coil without metallic components. Even the included tower/structure attachment hardware is polymer and aids in customers PIM mitigation efforts.
Lightweight, low-profile, rounded ends reduces tower loading and wind loading on structures, potentially saving customers on tower lease fees. UV stabile and strong enough to withstand the toughest environments.
It neatly coils 5 meters (16 feet) of fiber cable up to 7mm in diameter (typical fiber jumper), helps customers standardize on jumper lengths, less expensive than typical metal slack boxes, comes with appropriate PIM-free mounting hardware and fiber-securing ties. No need to purchase additional parts.
Available For Order Now!
For more information contact a Primus Sales Representative at 800-435-1636 or [email protected]