LS No Spring Antennas and Welded Yagi Antennas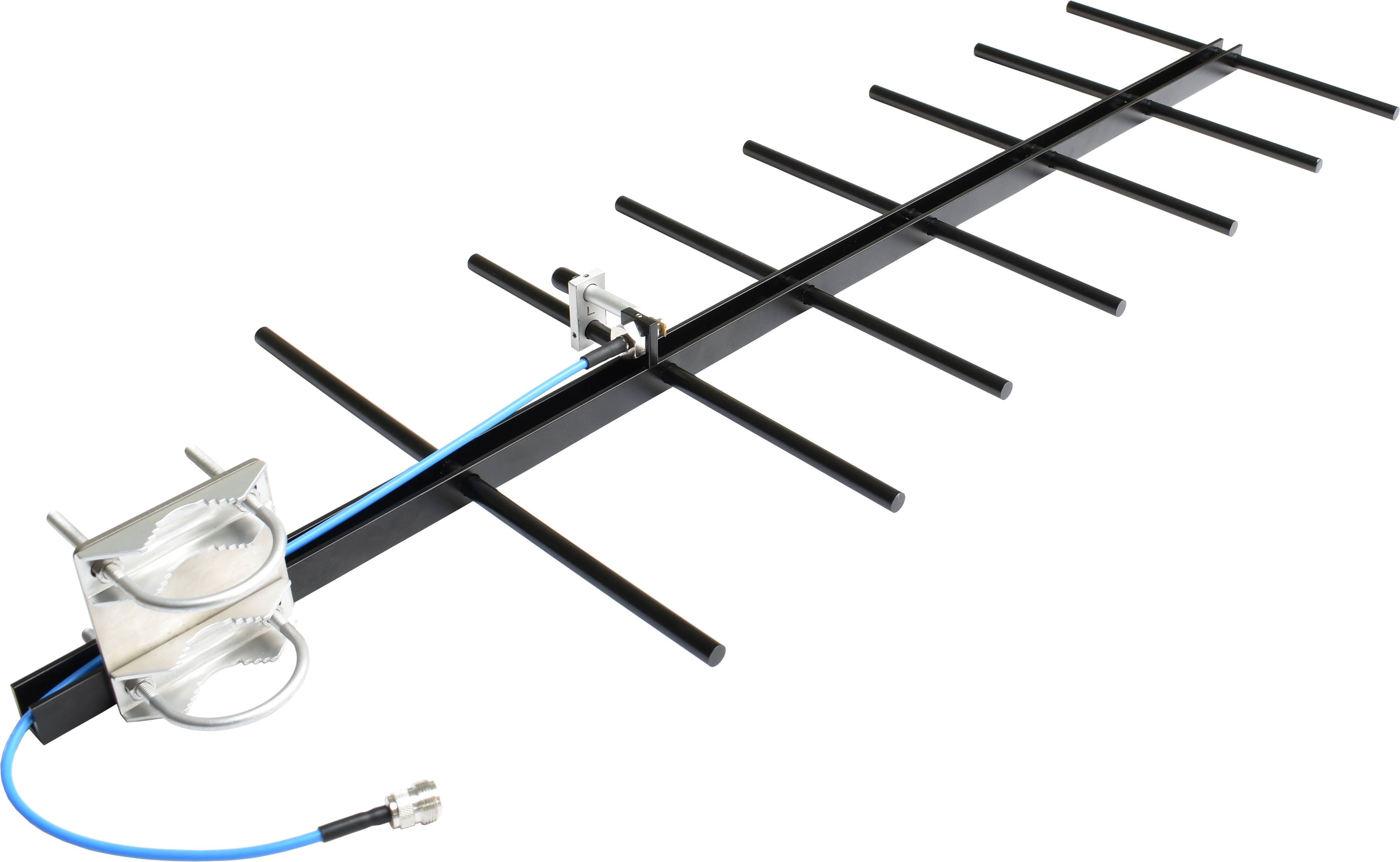 LS No Spring Antennas
E/M Wave Inc., an antenna design, engineering, and manufacturing firm, is pleased to announce our new line of No Spring NMO Mount Antennas, featuring operating frequency bands ranging from 108 to 520 MHz and 2 to 5 dB gain.
E/M Wave Inc. IP67 No Spring Antennas provide a cost-effective solution for mobile or fixed point applications. For stationary base repeaters, SCADA and Telemetry applications, where antenna impact risk is low or non-existent, these no spring models provide highly reliable signal radiation without sacrificing RF performance.
- Highly Aesthetic, Low Profile ìNo Springî NMO Mount Antenna
- Premium All Black Chrome Finish
- Silicone Rubber Grip for Hand Tight Installation
- Twist-Off Whip Removal for car wash & general vehicle maintenance
- No Tools Required for Whip Installation & Removal
- Broad Band, Field Tunable
- Dual Seal NMO Provides IP67 Ingress Protection
- Durable Xenoyô base with TPV Dust Seal and Grip Ring
Welded Yagi Antennas
E/M Wave offers welded directional Yagi antennas. EM-B11410 operates in the 450-470 MHz band for public works and commercial/industrial applications, with 10dBi gain and 7 welded elements. EM-B11809 operates in the 760-870 MHz band for public safety, wireless backhaul, and wide-area trunking dispatch applications with 9.5dBi gain and 6 welded elements. EM-B11909 operates in the 890-960 MHz band (including 902-928 MHz ISM) for M2M, SCADA, IoT, and telemetry applications with 9.5dBi gain with 6 welded elements.
All three Yagi antennas feature rugged aluminum construction, UV and environmentally resistant black powder coat finish, 3/4" 6063 aluminum boom, and solid rod radiators of 3/8î 6061 aluminum. They can be mounted for V or H polarization. Each model includes an integrated plenum type feed cable, and all mounting hardware.
- Rugged Aluminum Construction
- UV and Environmentally Resistant Black Powder Coat Finish
- Boom: 3/4î 6063 Aluminum
- Radiators: 3/8î 6061 Aluminum, Solid Rod
- V or H Polarization Mountable
- Mounting Hardware Included
- Integrated Feed Cable, RG-141 Plenum Type