NFPA Compliant Battery Back-Up Power - IN STOCK AT PRIMUS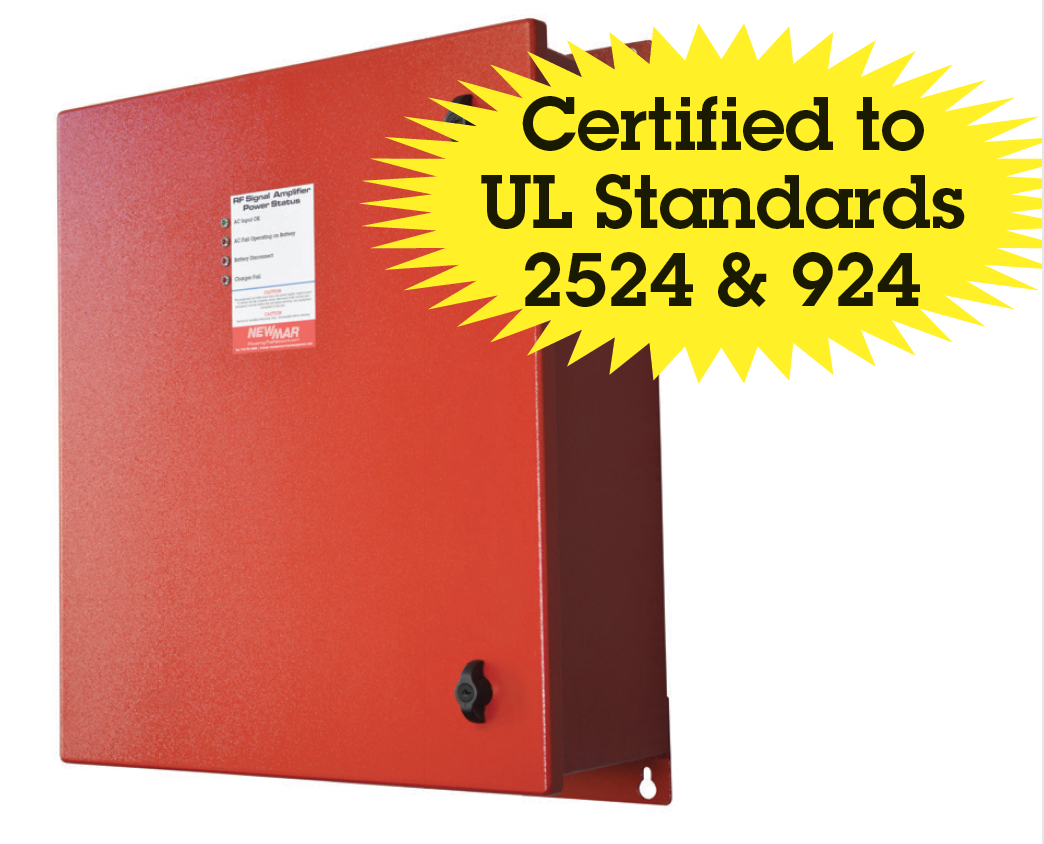 Certified to UL Standard 2524 & 924 Public Safety/BDA In-Building Coverage
An integral part of an in-building solution for emergency response radio coverage is the backup power system. NFPA codes relating to the autonomous operation and monitoring of the BDA power is quite stringent. These backup power enclosures were engineered to meet every aspect of NFPA 1221 and provide integrators configuration flexibility and rapid delivery directly to site, batteries included.
Features
- Certifi ed to UL 2524 & 924
- NFPA compliant
- All required monitoring alarms
- Batteries included
- Choose capacity to match system requirements
- NEMA-4 enclosure
- Prewired with waterproof feed-thruís for easy on-site
connections
Specifications
Input: 115/230 VAC (factory wired for 120V AC)
Outputs:
DC: 12, 24 and 48V, with 120, 240 and 480 Watt DC UPS
AC: 110V at 96 watts - see reverse for detailed specifications
Protections: Battery breaker, AC input breaker, NEMA enclosure, liquid tight cord grips
NFPA 1221 Compliant Alarms (Form C, Dry Contact)
- AC fail
- Battery discharged to 30% of capacity
- Charger fail
Batteries Included: maintenance free, valve regulated, sealed lead acid, 18, 55, and 100 AH capacity
Enclosure Size including Mounting Flanges (H x W x D):
A: 30" x 23" x 10.5"
B: 23.15" x 24" x 24"
Enclosure A: NEMA-4, UL listed (E465553), welded aluminum with IP 65 battery vent and locking door, IP-68 cable entries. Red powder coat wall mount.
Enclosure B: NEMA-4, welded aluminum with IP 65 vent, pad lockable door handle, IP-68 cable entries. Red powder coat wall mount.
For more information contact a Primus Sales Representative at 800-435-1636 or [email protected]
- Contributed by Gerry Fritzke